A fairy tale cruise through the picturesque Devil's Channel (Čertovka) is one of the most romantic cruises that you can experience in Prague.
Duration 1 hour
Activity type Boat Cruise
Availability 30. 10. 2017 - 15. 3. 2018 daily
12:30, 14:30, 16:30 16. 3. - 4. 11. 2018 daily
10:15, 12:15, 14:15, 16:15, 18:30, 19:30, 20:30
Pickup & Drop-off At your specification (You will specify location at booking)
Do you have any questions?
the Devil's Channel is the name of a blind arm of the Vltava
originally it was a millrace
today it divides Malá Strana from Kampa Island
the Devil's Channel is said to have been named in the 19th century after a woman of devilish character
You will be surrounded by beautiful medieval houses that seem to grow right out of the water and listen to the clatter of the mill wheel as in days gone by.
Our regular cruises on the Devil's Channel are operated on our ecological boats.
Note This cruise can be booked from 4 persons only.
Route map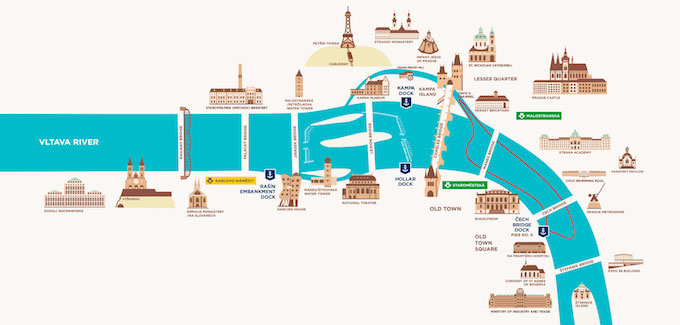 Instructions
All the boat cruises have to be booked and paid in advance.
As soon as we obtain the payment from you we will send you your voucher which you will show 15 minutes before the cruise starts at the cash desk number 5 under the Cech bridge = Cechuv most.
The staff will tell you the name of your boat. All the boats depart and finish under the Cech bridge. (Old Town)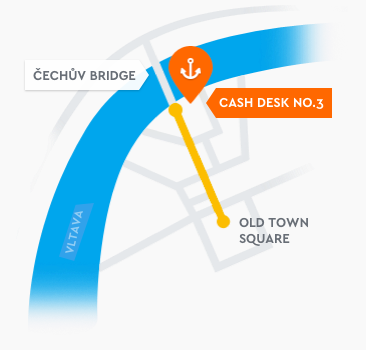 Customer Opinions
Dear Eva, Your tour was absolutely fantastic! This was absolutely the best tour I have ever experienced!

Melanie, Canada
GuidedToursPrague & Events on Instagram