Brilliant evening view and dinner cruise
Duration 3 hours | Starts at 19:00
Activity type Boat Cruise
Availability daily, except 1.1., 24.12.,
31.12.
Pickup & Drop-off At your specification (You will specify location at booking)
Do you have any questions?
Looking for a nice place where you want to enjoy your evening? Want to have fun with friends or colleague´s? Organize a family celebration in an unusual place? Or show your business partners that you value the partnership that much that you went to find an original and special place?
Come with us for an evening boat cruise and you will never forget it. During the cruise on the river Vltava (Moldau) through the historical heart of Prague you will enjoy a nice buffet menu consisting of a wide selection of delicacies of Czech and international cuisine. This 3 hour evening cruise is accompanied by live music. Come and have fun!
For this cruise we cannot guarantee any specific boat. Due to the irregular traffic on the Vltava River and the limited capacity of the water locks as well as their occasional shutdown we cannot guarantee that the cruise will be sailed as offered (the duration of the cruise will not be affected).
Extra Private English-speaking guide/pick up at the hotel/transfers upon special request. Individual price will be set.
Route
The cruise begins at the dock at Čech Bridge
Feast your eyes with a view of Prague Castle
Pass under the Charles Bridge
Pass by the Rudolfinum and the National Theatre
Pass through the oldest locks in Smíchov
See the Dancing House
After reaching the Vyšehrad cliff and Podolí waterworks the boat turns and heads back
Route map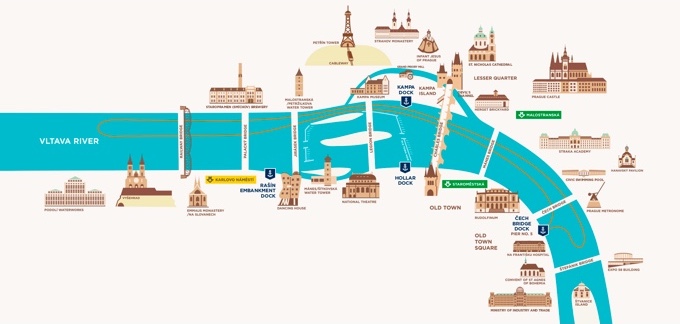 Instructions
All the boat cruises have to be booked in advance.
As soon as we obtain the booking from with final confirmation you we will send you your voucher which you will show 20 minutes before the cruise starts at the PIER NUMBER 3 under the Cech bridge = Cechuv most.
The staff will tell you the name of your boat. All the boats depart and finish under the Cech bridge. (Old Town)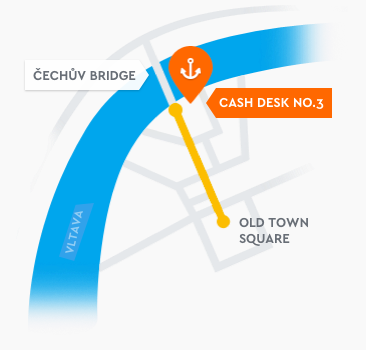 What's included
1 welcome drink
Dinner
Live music
3 hours cruise
Customer Opinions
Liebe Frau Hermans,
vielen Dank.
Unsere Gäste waren begeistert und fanden die Tour super.
Alles Gute und eine schöne Weihnachtszeit
Sina Thäder

Riese Reisen
GuidedToursPrague & Events on Instagram